Cedar pergolas'
A Pergola is a structure that provides shade as well as beauty to your home, garden, business, or patio. The origin of the word is the Late Latin pergula, referring to a projecting eave. There are many designs and all are unique and magnificent in their own way. If you want to add elegance as well as functionality to your home, a pergola is a cost effective way to achieve both of these goals without breaking the bank! Take a look at the options we offer and don't forget to customize your package with the many upgrades we offer.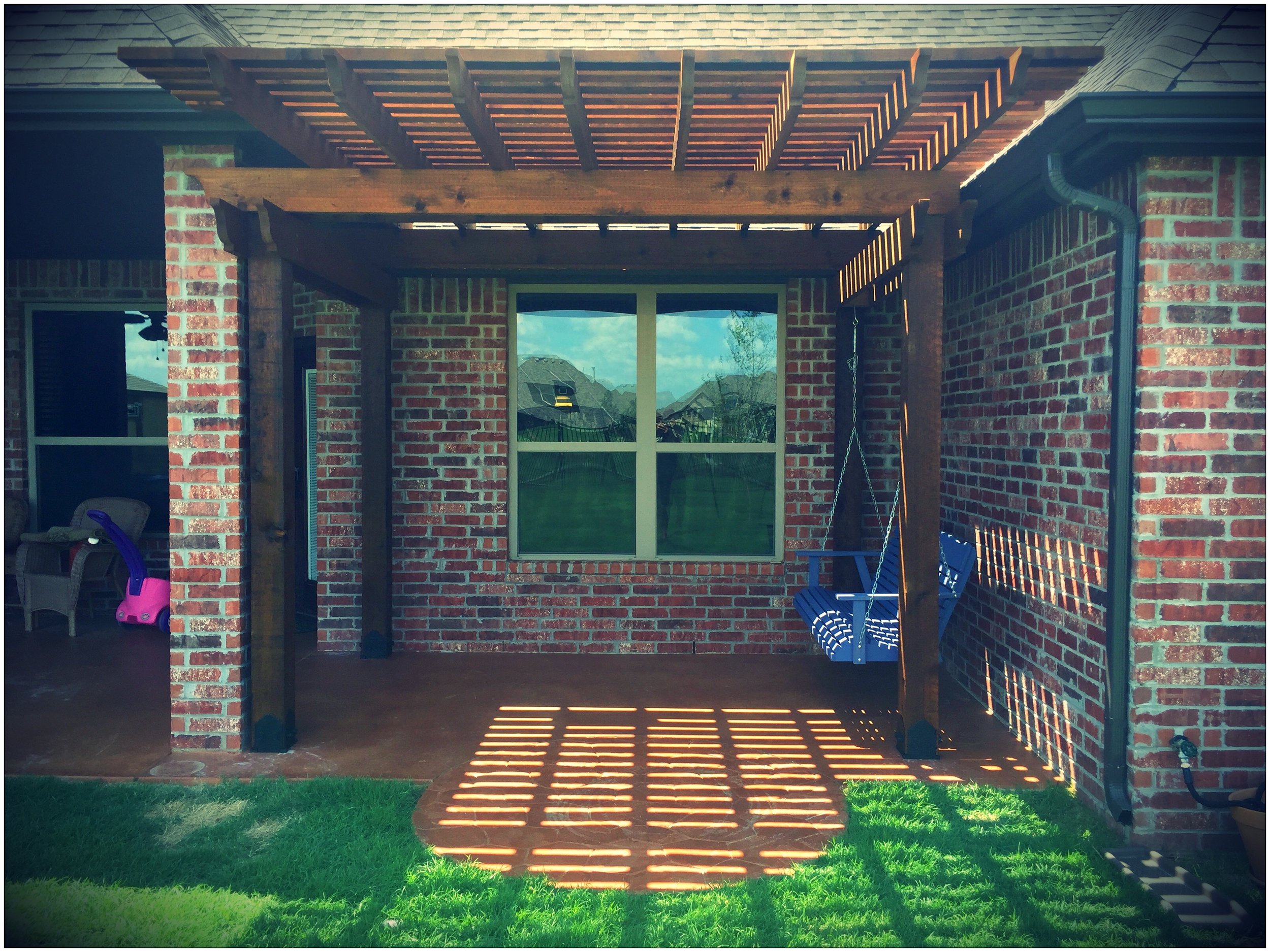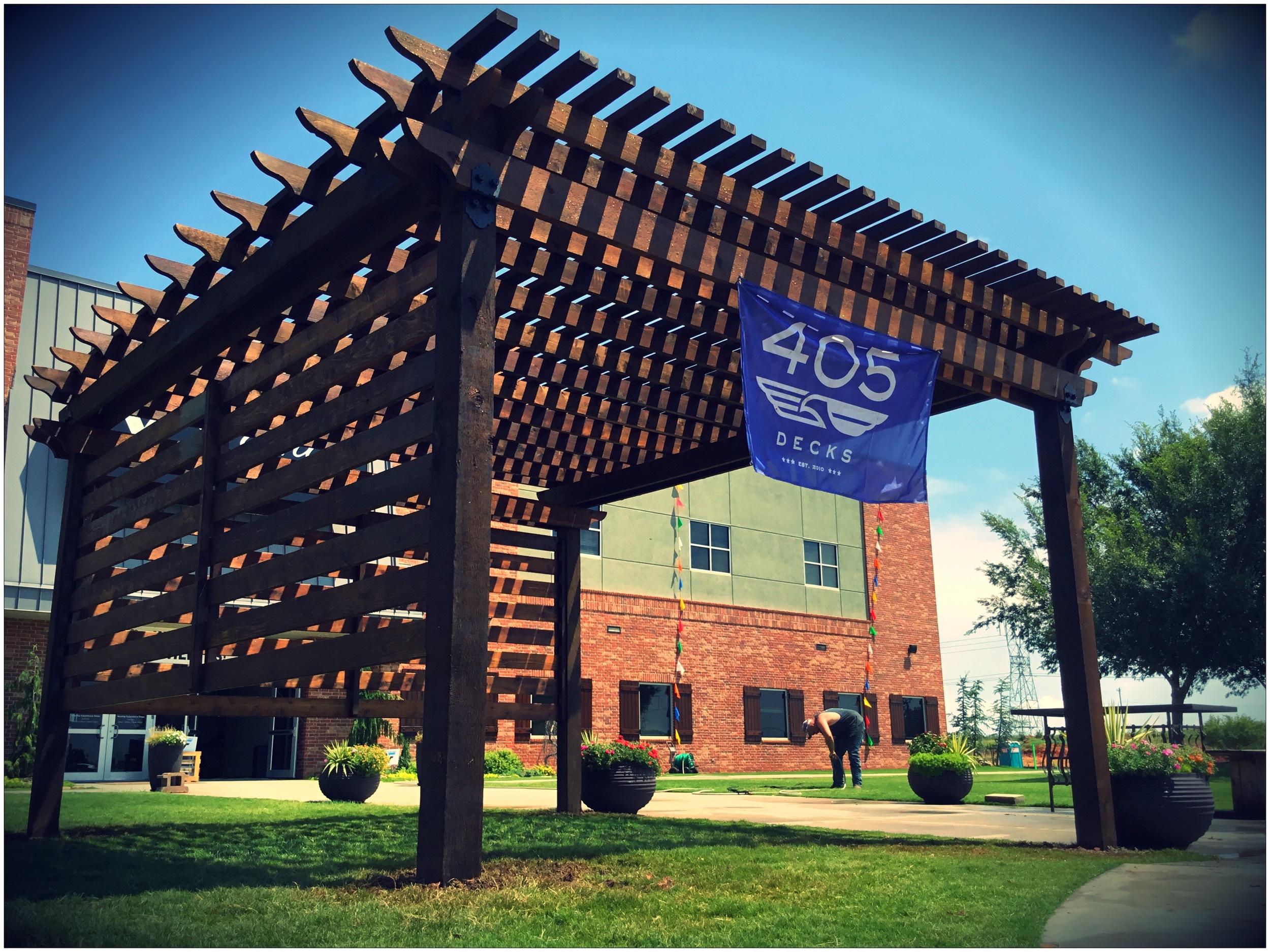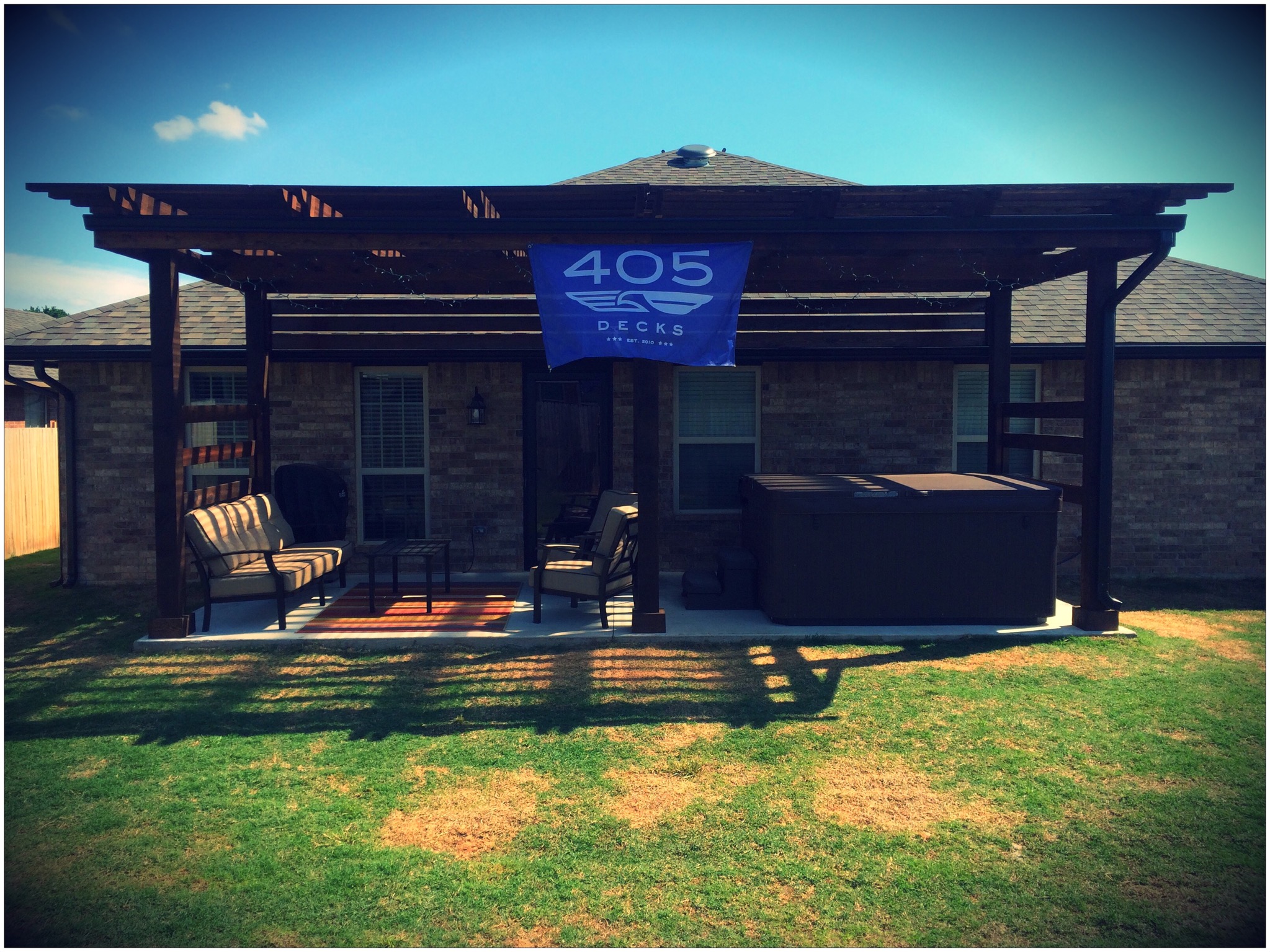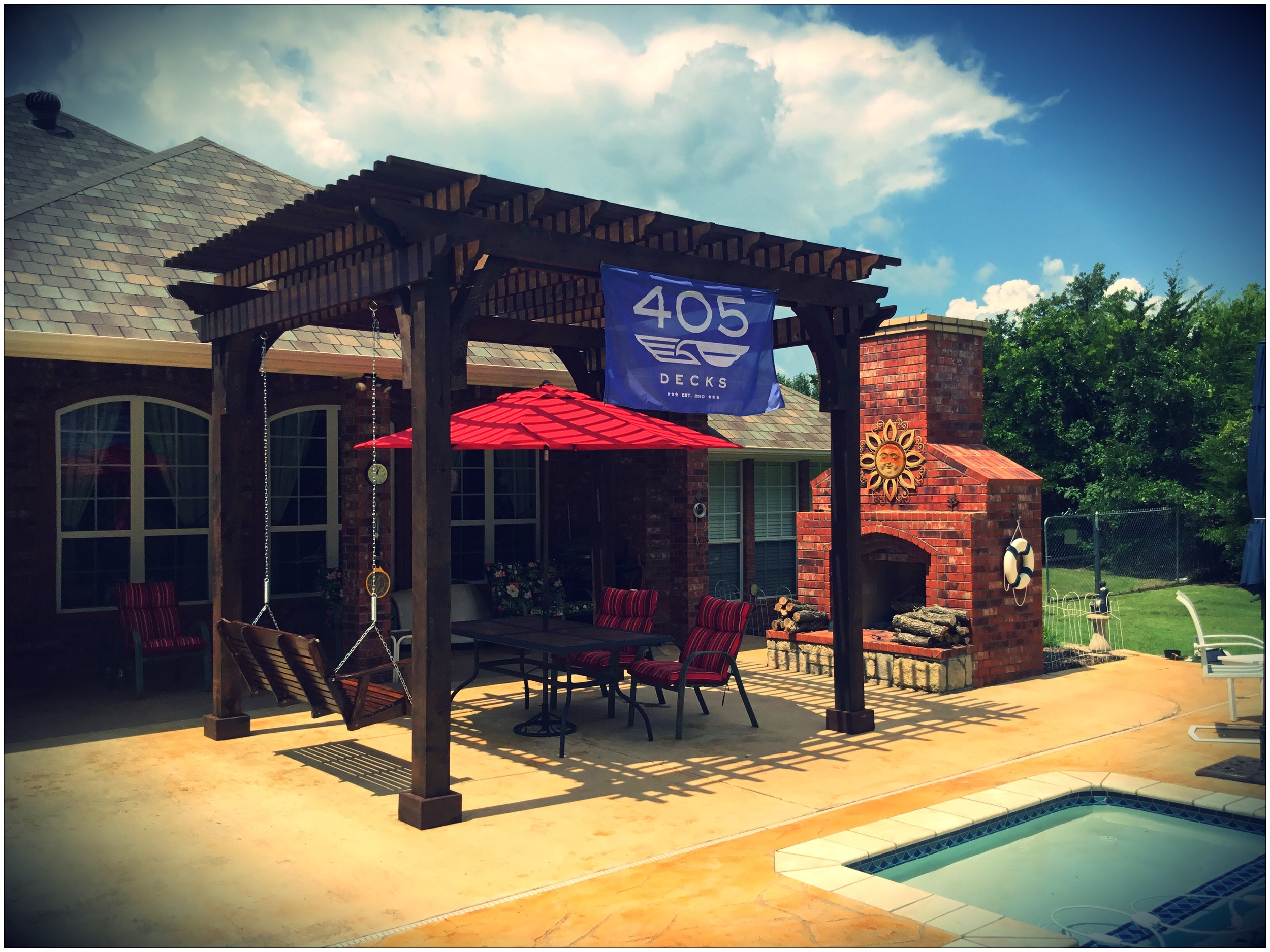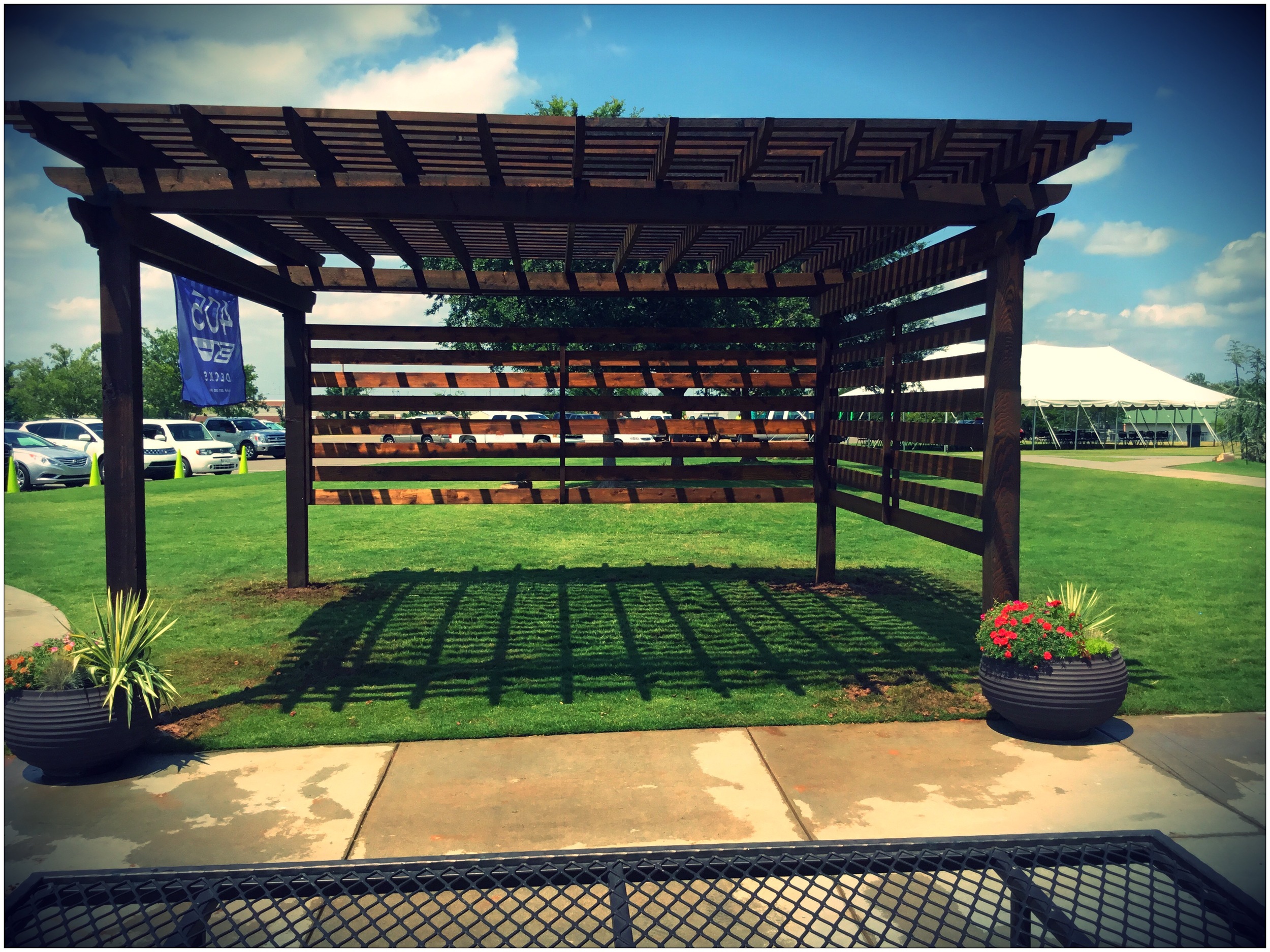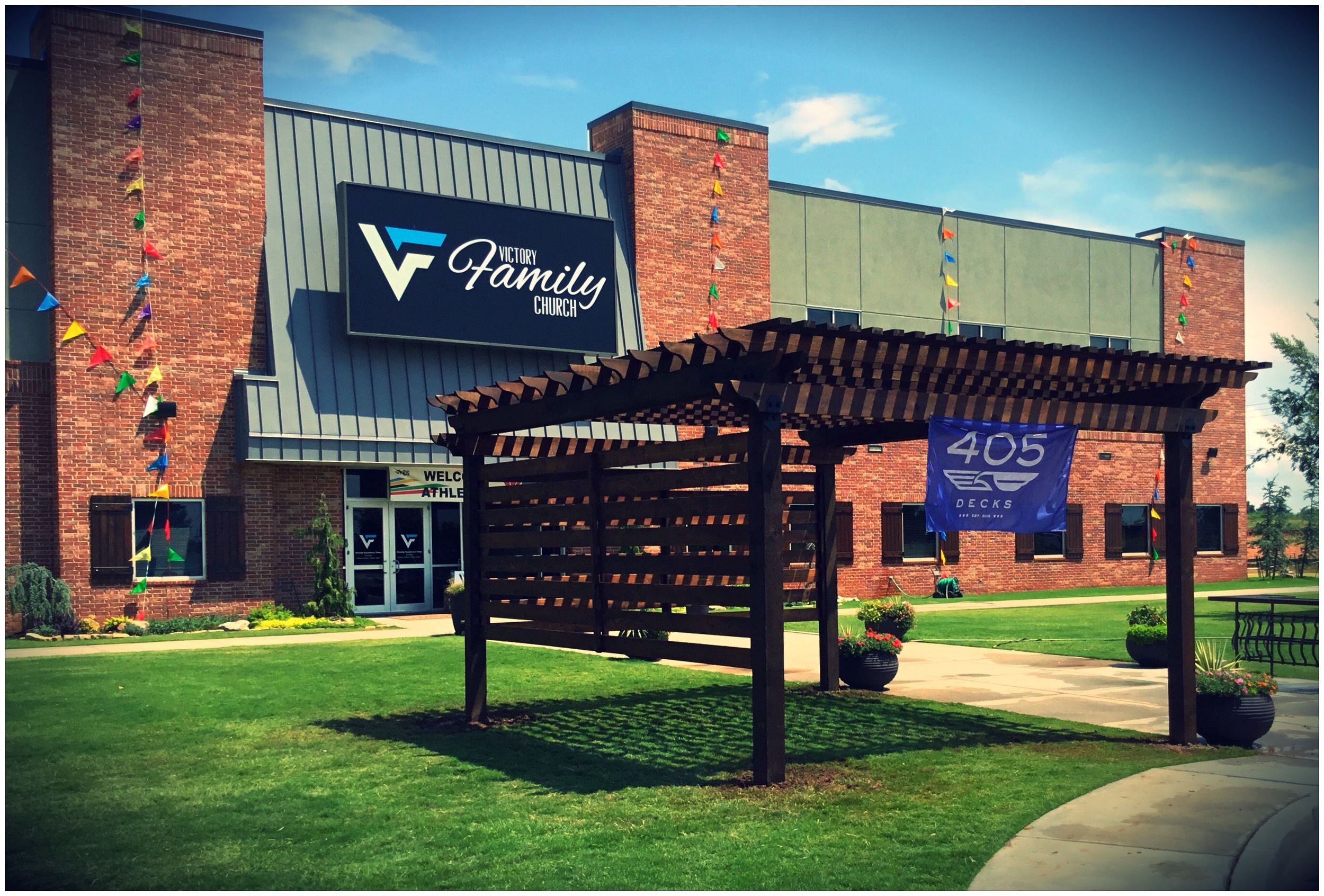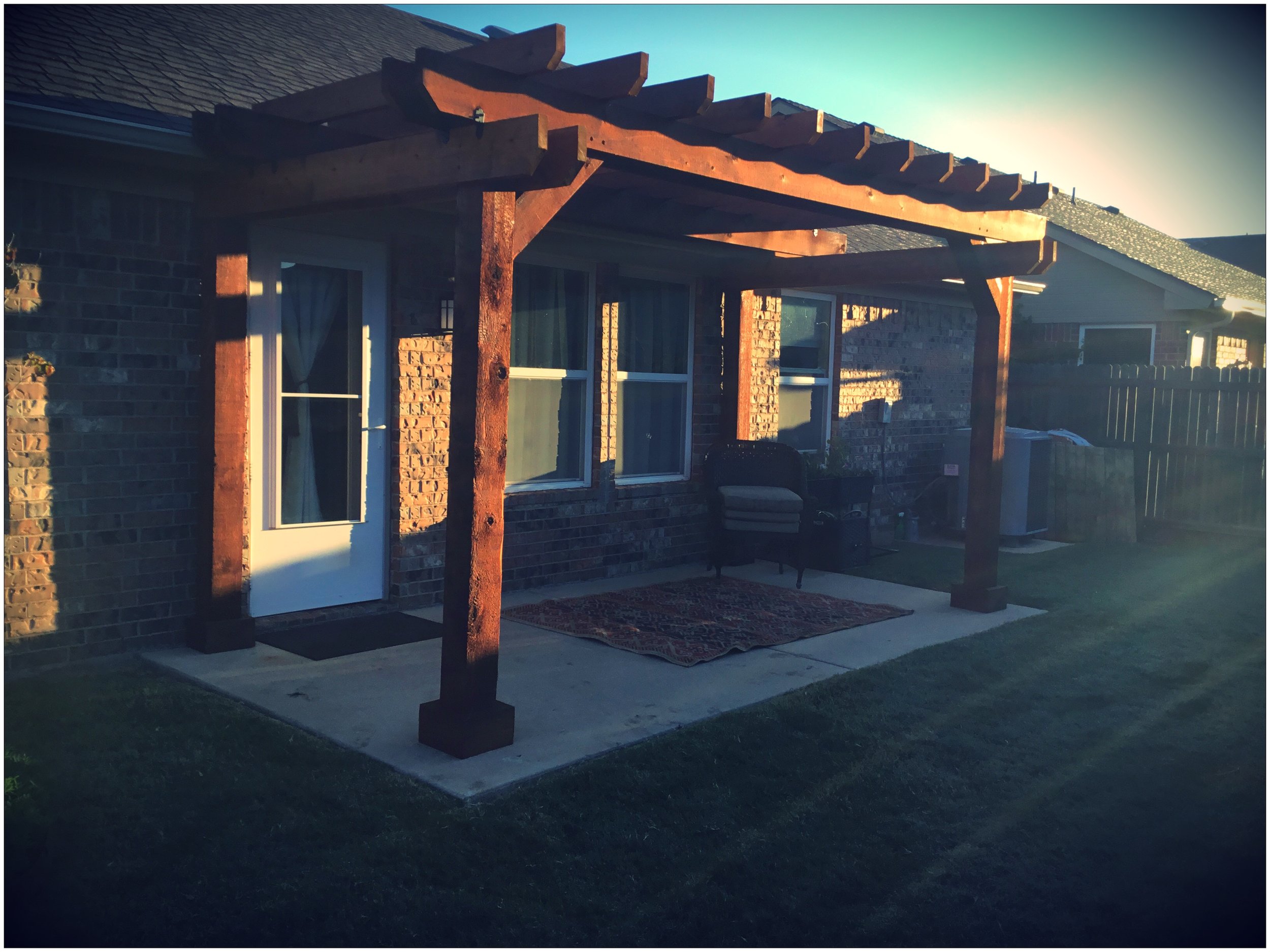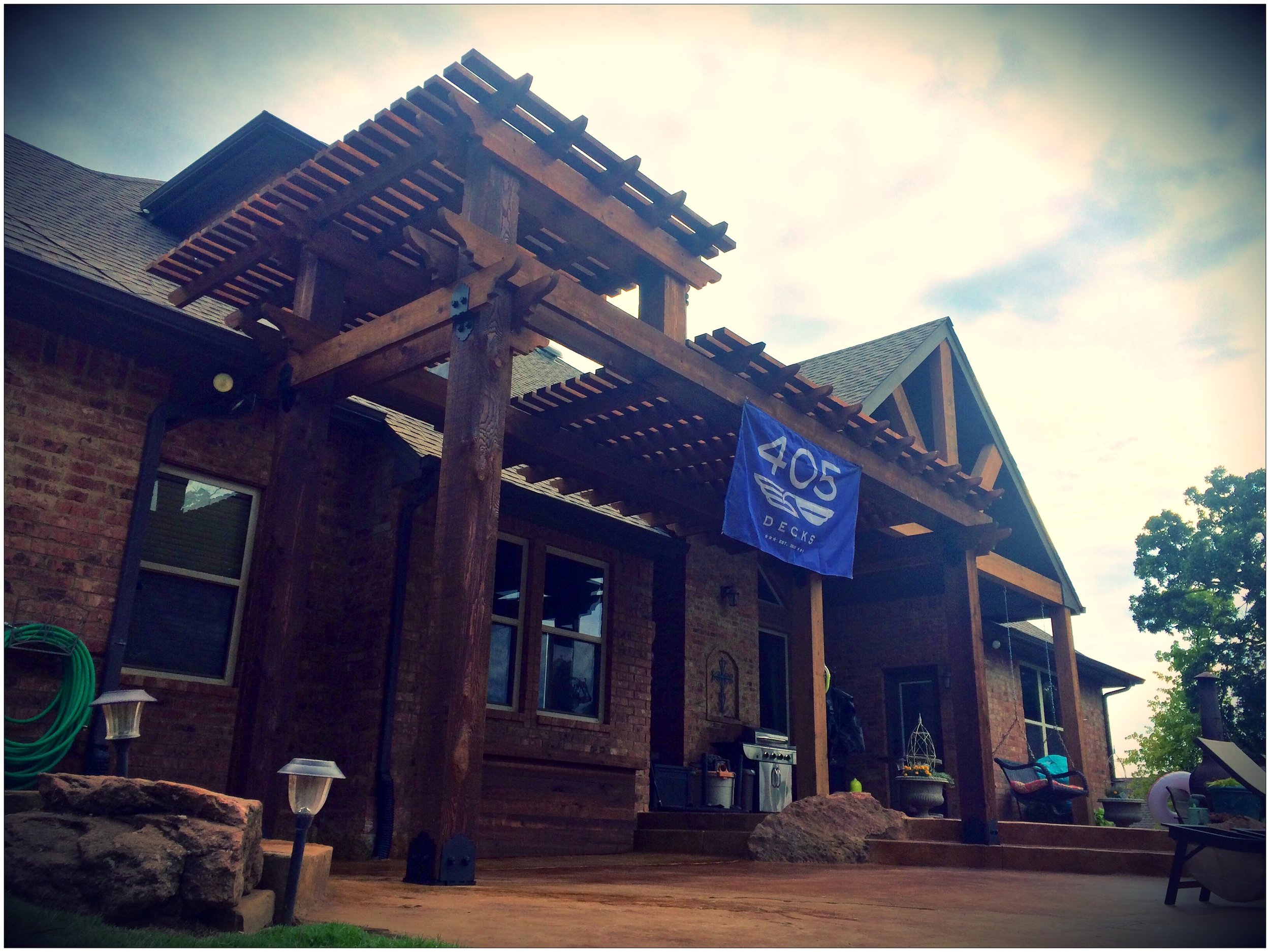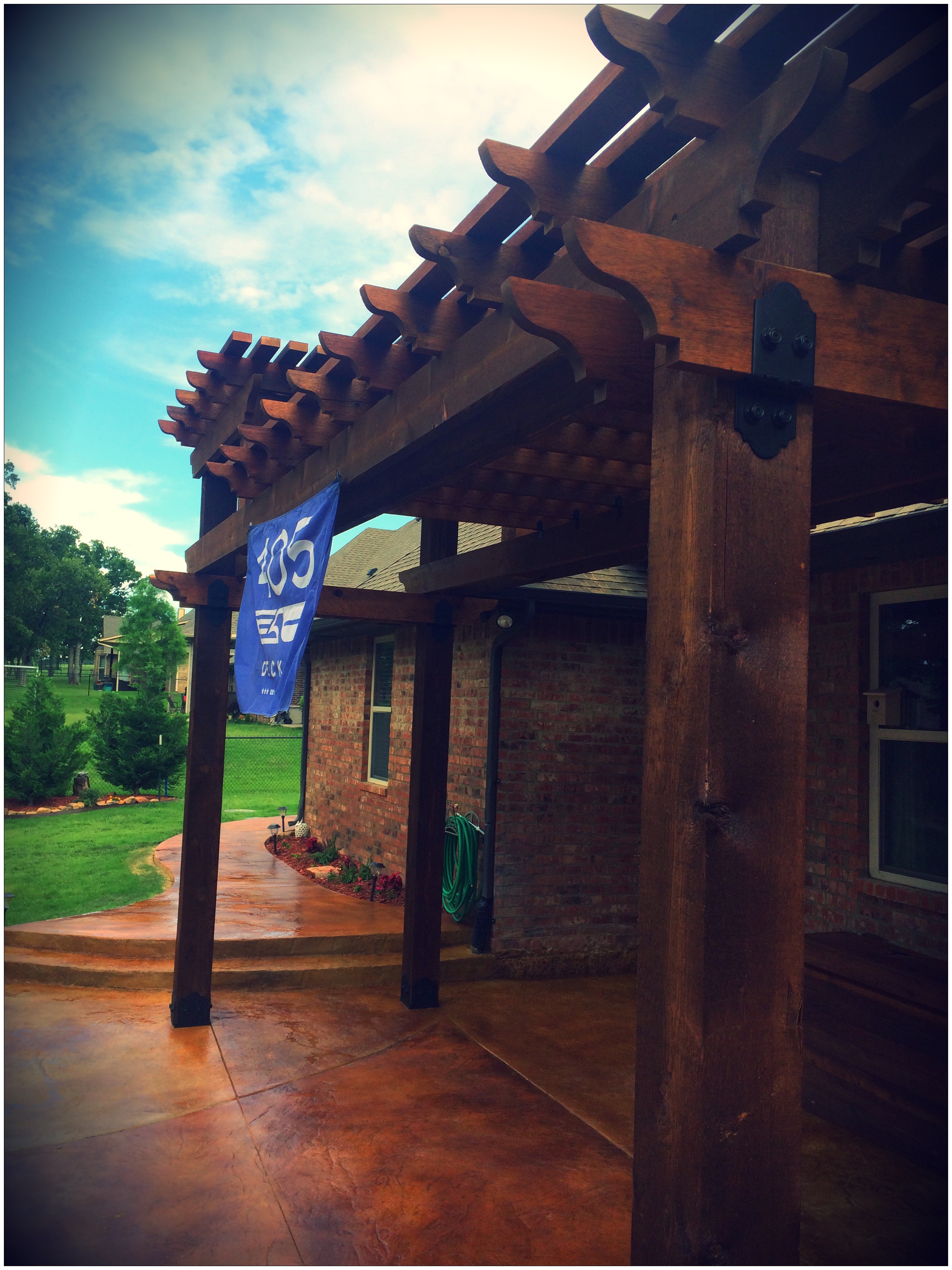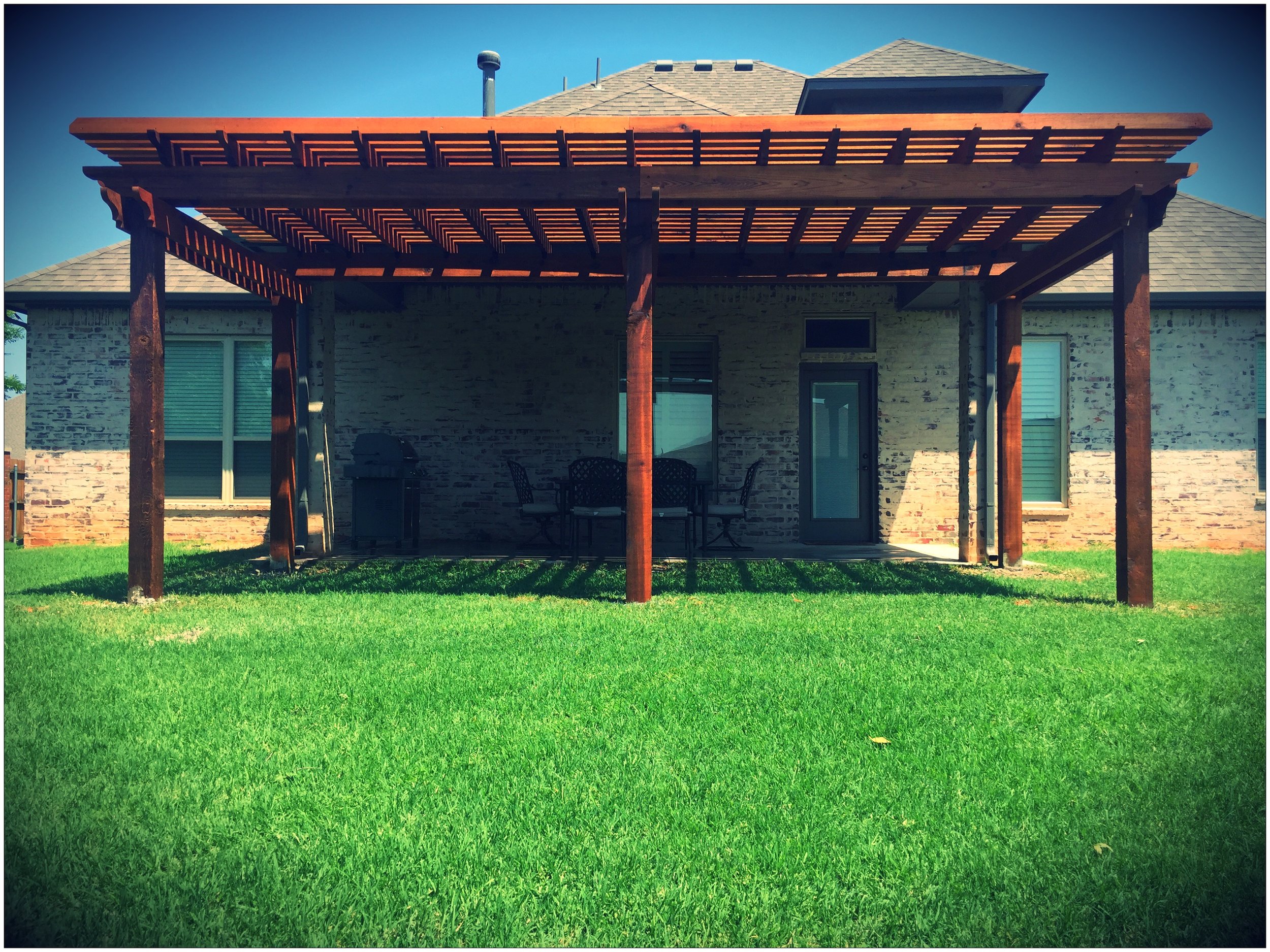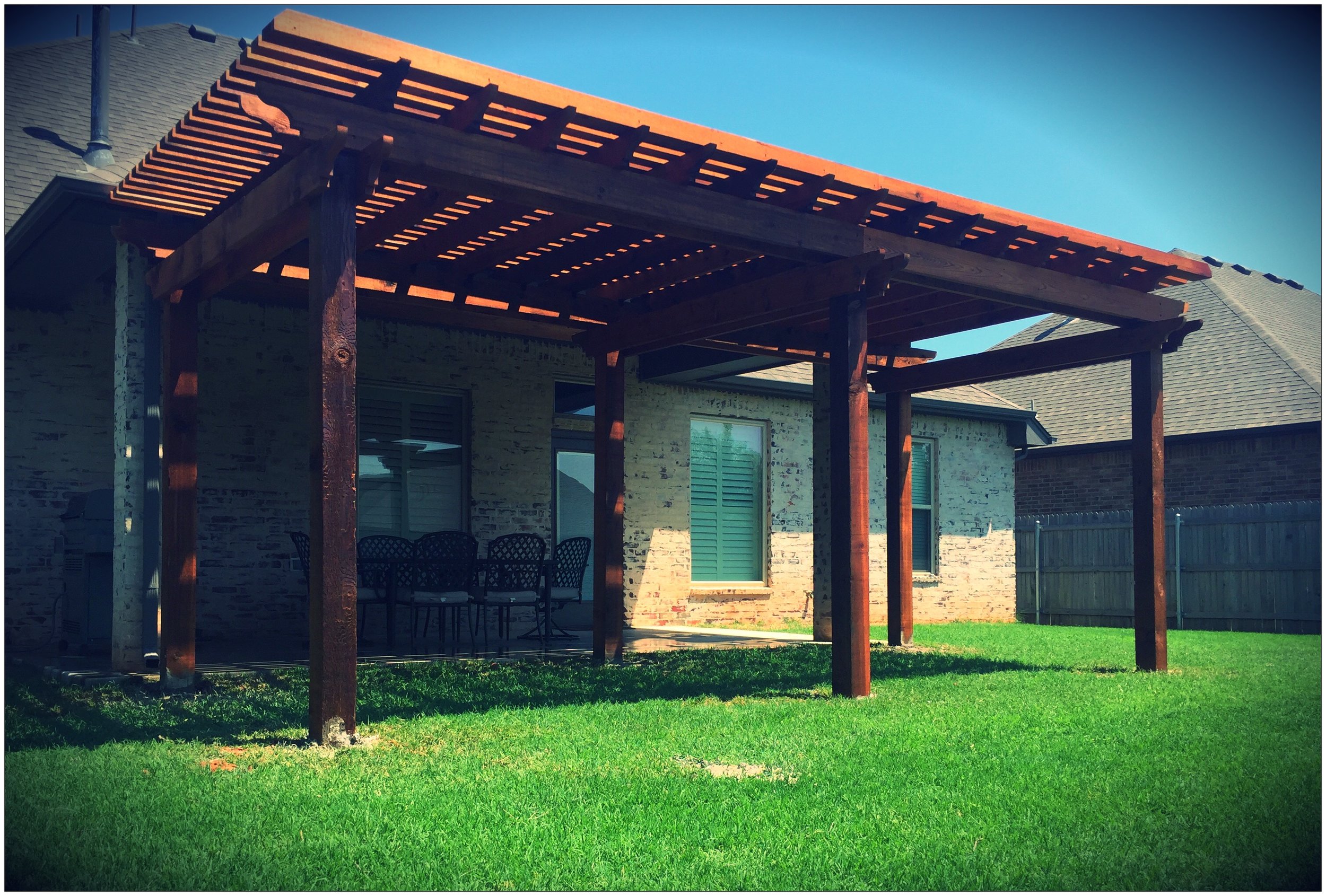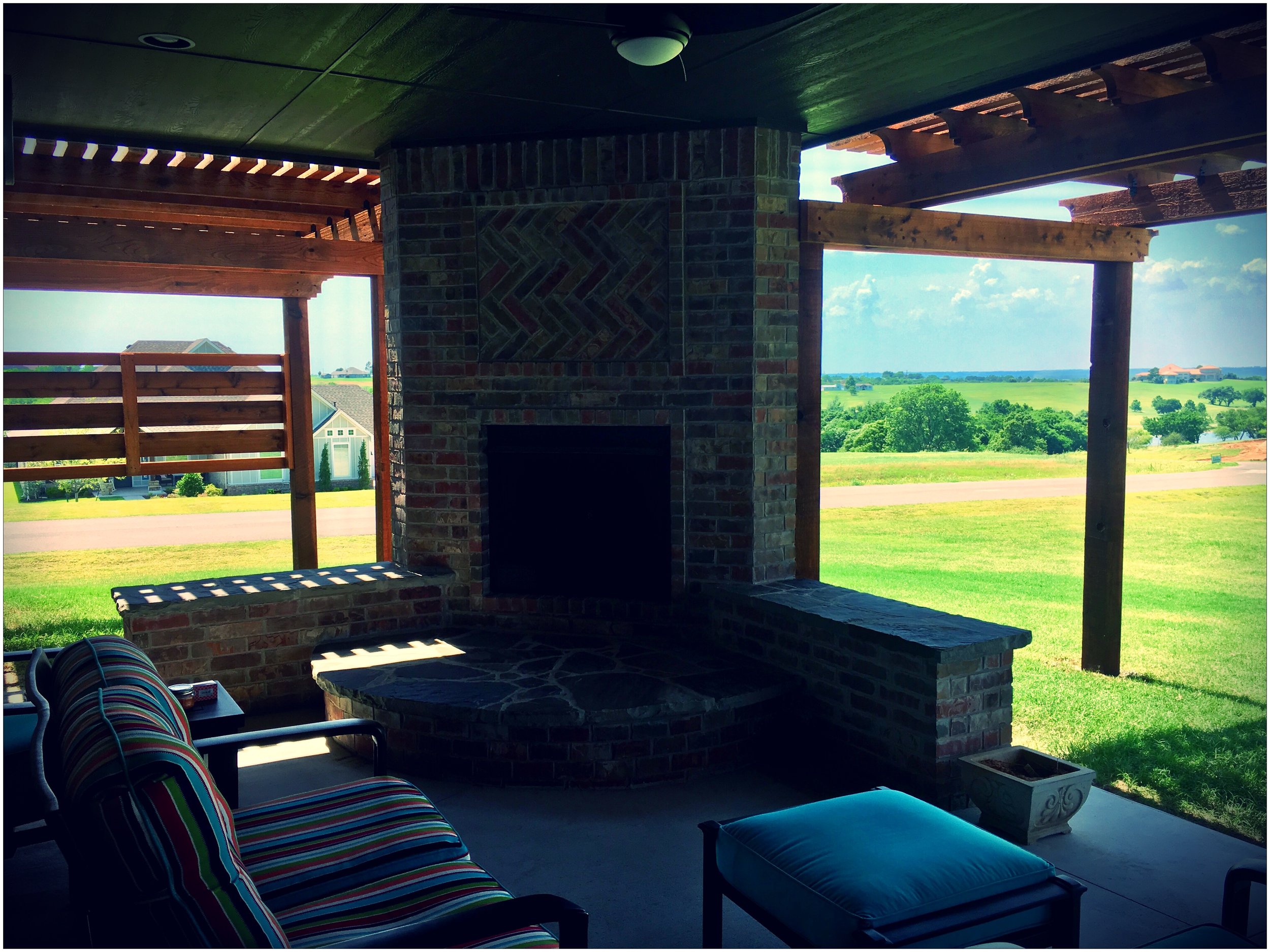 All Cedar Pergola packages include a 100% install, labor, materials, stain (your color choice), and one year warranty! Pergola packages are $28 a sqft. Price based on size of top shade which is 2' bigger in each direction than the footprint of the posts'. Pergolas can be built on existing concrete pads or right into the Earth! Upgrades available!
Dimensions:
6"x6" posts, 2"x8" Rim Joists, 2"x6" Purlins, and a 2"x4" top shade. Can be secured in on a concrete slab or 18"-24" into the Earth and set in concrete. Purlins can be doubled up or singles on 16" center. Top shade is on 5" center.
Upgrade items are available to include:
custom 5' ergonomic porch swings (stained to match)

OZCO ornamental Black finish hardware

Bar tops to include top shade offset

Post tables

Pony walls

Routed posts'

Two step post boots

Polycarbonate corrugated rooftop to protect against the elements in clear or smoked black.

Corrugated steel rooftop available in multiple colors

Corbels arched & straight

Lumber dimension upgrade

Custom top shade design (ideal for contoured patios)

2"x2" top shade

Sun Rails/Privacy Rails

Inquire about the desired items for pricing.
Purlin Cuts
The Purlin cuts will showcase the beauty of the pergola and will be cut into every 2"x6" & 2"x8" joist. We offer five classic purlin cuts to choose from, all cuts are included in the install price. We are not opposed to custom cuts. Show us what you like and we will match it, or create your own design!
Natural Color Stain Choices
We use Ready Seal Stain and Sealer. Ready Seal stain and sealer for Wood is the best stain for protecting all your outdoor wood projects. Ready Seal wood stains are PROFESSIONAL GRADE wood stains, designed for professional results every time! Ready Seal Stain and Sealer for Wood is an oil-based semi-transparent stain and sealer in one. It is a unique blend of oils, quality resins, and finely ground trans-oxide pigments that penetrate deeply into wood to protect and preserve it from the elements.
Solid color Stain Choices
We use Olympic brand solid colors that make our woodwork stand apart from others! There are over 100 colors to choose from!